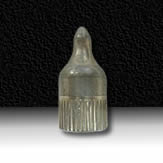 Products
For more information call:
1-800-588-8480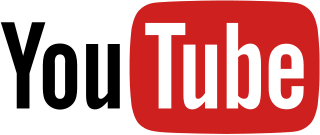 Flush Fitting Nozzle

SAE-MFN
Flush fitting nozzle SAE-MFN is used to lubricate midget grease fittings / flush type grease fittings. For use with SAE Products part numbers AK-18F (NAS-516-1A), AK-18 Monel (NAS-516-M1), and AK-18FC. Nozzle meets mil spec MS24203-1 and is approved for use with military, aerospace, and commercial flush type grease fittings.

| | |
| --- | --- |
| SAE Products P/N | SAE-MFN |
| MS P/N | MS24203-1 |
| Type | Midget Flush Fitting Nozzle / Midget Flush Fitting Coupler |
| Thread | 1/8" NPTF(f) |
| For Use With | Midget Grease Fittings AK-18F(NAS-516-1A), AK-18 Monel (NAS-516-M1), & AK-18FC |
| | Click Add to Cart button to Buy Now! |
Flush Fitting Nozzle / Flush Fitting Coupler Image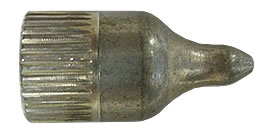 Alemite 1877 / Lincoln 700397 are commercial midget grease fittings not approved for aerospace use; however, P/N SAE-MFN can be used to lubricate these parts