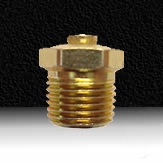 Products
For more information call:
1-800-588-8480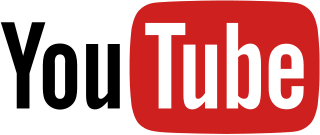 MS Pressure Relief

Grease

Fittings
MS Pressure Relief Grease Fittings are manufactured to meet Military (MIL-SPEC) Standards, which require detailed performance testing, extensive documentation, sampling, dimensional checks and traceability of materials. Commonly used on gear box housings and bearings, where excessive lubricant pressures are not desirable. These safety valves open at pre-determined pressures shown in the table below and can be used with either oil or grease.
SAE Products is on of the few AS9100 Certified "manufacturers" of MS pressure relief grease fittings in the USA.

MS Pressure Relief Fittings
Plunger Type (Valve on top)

MS PRESSURE RELIEF GREASE FITTINGS * MS PRESSURE RELIEF GREASE FITTINGS * MS PRESSURE RELIEF GREASE FITTINGS

SAE Number

Description

Min. psi
Max. psi

FIG

A

B

X

Alemite

Lincoln

MS-35670-1A

1/8"-PTF

1/4

1

10

1/2"

19/64"

7/16"

317400

N/A

MS-35670-2A

1/8"-PTF

1

5

10

1/2"

19/64"

7/16"

47200

N/A

MS-35670-3A

1/8"-PTF

7.5

15

10

1/2"

19/64"

7/16"

47640

N/A

MS-35670-4A

1/8"-PTF

15

25

10

1/2"

19/64"

7/16"

323060

N/A

MS-35670-5A

1/8"-PTF

45

80

10

1/2"

19/64"

7/16"

47100

N/A

MS-35670-7A

1/8"-PTF

400

650

10

1/2"

19/64"

7/16"

50500

N/A
MS Pressure Relief Fittings
Ball Type (Valve on side)

MS PRESSURE RELIEF GREASE FITTINGS * MS PRESSURE RELIEF GREASE FITTINGS * MS PRESSURE RELIEF GREASE FITTINGS

SAE Number

Description

Min. psi
Max. psi

FIG

A

B

X

Lincoln

MS-35670-1B

1/8"-PTF

1/4

1

12

1/2"

19/64"

7/16"

5685

MS-35670-2B

1/8"-PTF

1

5

12

1/2"

19/64"

7/16"

5677

MS-35670-3B

1/8"-PTF

7.5

15

12

1/2"

19/64"

7/16"

5678

MS-35670-4B

1/8"-PTF

15

25

12

1/2"

19/64"

7/16"

5679

MS-35670-5B

1/8"-PTF

45

80

12

1/2"

19/64"

7/16"

5680