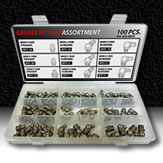 Products
For more information call:
1-800-588-8480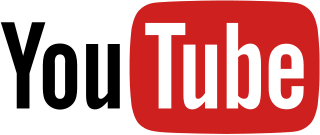 Grease Fitting Assortment

GFK-METS
SAE Products Stainless Steel metric grease fitting assortment kit / zerk fitting assortment kit part number GFK-METS
contains a 100 PCS. assortment of popular Stainless Steel metric grease fittings which conform to German Standard DIN 71412. Fittings are packaged in a heavy duty translucent polypropylene box which features five adjustable columns, a locking lid, and a glossy identification chart in the cover. This kit is often called a Stainless Steel metric assortment kit or Stainless Steel metric grease nipple assortment box.