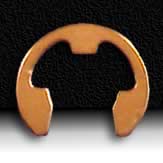 Products
For more information call:
1-800-588-8480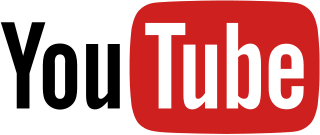 Retaining Rings
/
Snap Rings

SAE Products® retaining rings meet exacting military and industry standards for inch-size rings. Special designs can be manufactured as well as standard retaining rings in materials such as Beryllium Copper, Stainless (PH15-7MO) and Carbon steel. Some of the special materials used are Inconel, Hastelloy, A-286 Stainless and Copper Alloys.

In addition to the retaining rings listed below SAE Products® supplies: Eaton Snap Rings, Waldes Retaining Rings, and Truarc Retaining Rings. External snap rings, internal snap ring, circlips, spiral retaining rings, push on retaining rings, axial retaning rings, metric retaining rings, e clip, and wave springs.



Click here for Retaining Ring Tools / Snap Ring Tools

Click here for Retaining Ring Kits / Snap Ring Kits


Picture
Retaining Ring Description
Crossover Chart
Basic Internal Retaining Ring/Basic Internal Snap Ring
Once installed inside the groove of a housing or bore, the portion of the retaining ring protruding from the groove holds an assembly in place.
Size Range: .250 - 10.0 inches (6.4mm - 254.0mm)


| | |
| --- | --- |
| WALDES | N5000 |
| ANDERTON | 1300 |
| IRR | 3000 |
| ROTOR CLIP | HO |
| ELLISON | 9000 |
| MS | 16625 |

Basic External Retaining Ring/Basic External Snap Ring
Provides a large shoulder on a shaft by snapping into grooves on the shaft side. Once installed in the grooves, the portion of the snap ring protruding out holds an assembly in place. External placement ensures extra thrust capacity.
Size Range: .125 - 10.0 inches (3.2mm - 254.0mm)


| | |
| --- | --- |
| WALDES | 5100 |
| ANDERTON | 1400 |
| IRR | 3100 |
| ROTOR CLIP | SH |
| ELLISON | 9100 |
| MS | 16624 |

Inverted Internal Retaining Ring/Inverted Internal Snap Ring
Inverted lugs seat into the groove of this retaining ring for better clearance and a cleaner appearance. Good for shielded bearings that pass tightly through the bore or housing.
Size Range: .625 - 4.0 inches (15.9mm - 101.6mm)


| | |
| --- | --- |
| WALDES | 5008 |
| ANDERTON | 1308 |
| IRR | 4000 |
| ROTOR CLIP | H0I |
| ELLISON | 9008 |
| MS | 16627 |

Inverted External Retaining Ring/Inverted External Snap Ring
Used for insertion over a shaft, the section height has been increased and the lugs inverted so that they fit the bottom of the groove. Because of the lug design, inverted retaining rings provide less contact surface with the groove wall.
Size Range: .500 - 3.938 inches (12.7mm - 100.0mm)


| | |
| --- | --- |
| WALDES | 5108 |
| ANDERTON | 1408 |
| IRR | 4100 |
| ROTOR CLIP | SHI |
| ELLISON | 9108 |
| MS | 16626 |

Heavy Duty External Retaining Ring/Heavy Duty External Snap Ring
Extra-thick version of basic external retaining ring that is stronger and yields higher thrust loads. Heavy Duty External Ring has wider lugs and provide more uniform load against thr retained part. This series ring has high thrust-load and impact resistance and provides a shoulder with sufficient height to accommodate large coner radi or chamfers.
Size Range: .394 - 2.00 inches (10.0mm - 50.8mm)


| | |
| --- | --- |
| WALDES | 5160 |
| ANDERTON | 1460 |
| IRR | 7200 |
| ROTOR CLIP | SHR |
| ELLISON | 9160 |
| MS | 16626 |

Basic Bowed Internal Retaining Ring/Basic Bowed Internal Snap Ring
Curved design for resilient end-play take-up of rattling in linkages. Provides tension on adjusting screws. Also used to salvage assemblies where grooves have been cut too wide. Install this retaining ring with the convex surface abutting the part.
Size Range: .250 - 1.750 inches (6.4mm - 44.4mm)


| | |
| --- | --- |
| WALDES | N5001 |
| ANDERTON | 1301 |
| IRR | 3001 |
| ROTOR CLIP | BHO |
| ELLISON | 9001 |
| MS | 16629 |

Basic Bowed External Retaining Ring/Basic Bowed External Snap Ring
Curved design for resilient end-play take-up of rattling in linkages. Provides tension on adjusting screws. Also used to salvage assemblies where grooves have been cut too wide. Install this retaining ring with the convex surface abutting the part.
Size Range: .188 - 1.750 inches (4.8mm - 44.4mm)


| | |
| --- | --- |
| WALDES | 5101 |
| ANDERTON | 1401 |
| IRR | 3101 |
| ROTOR CLIP | BSH |
| ELLISON | 9101 |
| MS | 16628 |

Basic Beveled Internal Retaining Ring/Basic Beveled Internal Snap Ring
A 15° bevel on the outside diameter, when fitted into a 15° bevel on the load-bearing groove wall, yields rigid end-play take-up of manufacturing tolerances or wear on the retained part. This retaining ring is used in greasy and oily environments. Compressed into a bore or housing.
Size Ranges: 1.000 - 10.00 inches (25.4mm - 254.0mm)


| | |
| --- | --- |
| WALDES | N5002 |
| ANDERTON | 1302 |
| IRR | N/A |
| ROTOR CLIP | VHO |
| ELLISON | 9002 |
| MS | 16631 |

Basic Beveled External Retaining Ring/Basic Beveled External Snap Ring
A 15° bevel on the inside diameter, when fitted to a 15° bevel on the load-bearing groove wall, yields rigid end-play take-up of manufacturing tolerances or wear on the retained part. Used in greasy and oily environments. Retaining ring expands to pass over a shaft and snap into the groove.
Size Ranges: 1.000 - 10.00 inches (25.4mm - 254.0mm)


| | |
| --- | --- |
| WALDES | 5102 |
| ANDERTON | 1402 |
| IRR | N/A |
| ROTOR CLIP | VSH |
| ELLISON | 9102 |
| MS | 16630 |

"E" Bowed External Retaining Ring/"E" Bowed External Snap Ring
Like all E-Style retaining rings, these fit directly into the shaft groove from the side. These rings bow to provide spring-like retention, so you can take up any end play and tighten loose assemblies. Ideal for replacing machined shoulders, washer and cotter pin assemblies, and screw and nut assemblies.
Size Range: .110 - .875 inches (2.8mm - 22.2mm)


| | |
| --- | --- |
| WALDES | 5131 |
| ANDERTON | 1501 |
| IRR | 1001 |
| ROTOR CLIP | BE |
| ELLISON | 9131 |
| MS | 16634 |

Crescent External Retaining Ring/Crescent External Snap Ring
Ideal for low-clearance applications where radial installation is preferred. Crescent retaining rings snap easily into place and form a narrow and uniform concentric shoulder.
Size Range: .125 - 2.000 inches (3.2mm - 50.8mm)


| | |
| --- | --- |
| WALDES | 5103 |
| ANDERTON | 1800 |
| IRR | 2000 |
| ROTOR CLIP | C |
| ELLISON | 9103 |
| MS | 16632 |

"E" External Retaining Ring/"E" External Snap Ring
Slide these retaining rings directly into the groove from the side of the shaft. The three prongs come in contact with the bottom of the groove and provide a shoulder to retain assemblies.
Size Range: .040 - 1.375 inches (1.0mm - 34.9mm)


| | |
| --- | --- |
| WALDES | 5133 |
| ANDERTON | 1500 |
| IRR | 1000 |
| ROTOR CLIP | E |
| ELLISON | 9133N |
| MS | 16633 |

"E" External Reinforced Retaining Ring/"E" External Reinforced Snap Ring
Stamped clips for deep grooves with three prongs that yield high thrust load capacity. RE retaining rings are heavier duty for higher thrust loads and 50% higher RPM's.
Size Range: .094 - .562 inches (2.4mm - 14.3mm)


| | |
| --- | --- |
| WALDES | 5144 |
| ANDERTON | 1540 |
| IRR | 1200 |
| ROTOR CLIP | RE |
| ELLISON | 9144 |
| MS | 3215 |

Klipring External Retaining Ring/Klipring External Snap Ring
High-strength retaining rings are ideal for large bearing surfaces.
Unique, wide design offers extra retention surface against the retained part. Install quickly with pliers or a mallet and remove with an ordinary screwdriver when using this retaining ring.
Size Ranges: PO = .156 - 2.000 inches (4.0mm - 50.8mm)
POL = .156 - 1.000 inches (4.0mm - 25.4mm)


| | |
| --- | --- |
| WALDES | 5304 / T5304 |
| ANDERTON | 5304 / T5304 |
| IRR | NA |
| ROTOR CLIP | PO / POL |
| ELLISON | 9304 / 9304S |
| MS | N/A |

Circular External Push-On Retaining Ring/Circular External Push-On Snap Ring
No groove required...self-locking retaining rings "dig in" (expect minor scratching) to the bore/shaft material and work by friction. They're also tougher to remove than other retaining ring styles.
Size Ranges: TY = .094 - 1.0 inches (2.39mm - 25.4mm)
TX = .094 - 1.0 inches (2.39mm - 25.4mm)


| | |
| --- | --- |
| WALDES | 5105 / 5115 |
| ANDERTON | 1405 / 1465 |
| IRR | 6100 / N/A |
| ROTOR CLIP | TY / TX |
| ELLISON | 9105 / 9115 |
| MS | N/A |

Circular Internal Push-On Retaining Ring/Circular Internal Push-On Snap Ring
No groove required...self-locking rings "dig in" (expect minor scratching) to the bore/shaft material and work by friction. They're also tougher to remove than other retaining ring styles.
Size Ranges: .312 - 2.0 inches (7.9mm - 50.8mm)


| | |
| --- | --- |
| WALDES | 5005 |
| ANDERTON | 1305 |
| IRR | 6000 |
| ROTOR CLIP | TI |
| ELLISON | 9005 |
| MS | N/A |

Radial External Grip Retaining Ring/Radial External Grip Snap Ring
Grip rings are stamped grooveless retainers that are radially applied using an applicator. Because there is no groove, the part may be adjusted on the shaft to take up end-play.
Size Range: .092 - .379 inches (2.3mm - 9.6mm)


| | |
| --- | --- |
| WALDES | 5135 |
| ANDERTON | N/A |
| IRR | N/A |
| ROTOR CLIP | RG |
| ELLISON | N/A |
| MS | N/A |

External Grip Retaining Ring/External Grip Snap Ring
This retaining ring is designed for use on ungrooved shafts, bosses, tubes and studs. This ring exerts a frictional hold against axial displacement from either direction. Advantages of this series over other self-locking fasteners are greater gripping strength, resistance to relative rotation between the ring and the retained parts, wider application acceptance, adjustable in either axial direction, and reusable while not marring the shaft surface during assembly or disassembly.
Size Range: .058 - .755 inches (1.5mm - 19.0mm)


| | |
| --- | --- |
| WALDES | 5555 |
| ANDERTON | 1440 |
| IRR | 7100 |
| ROTOR CLIP | SHF |
| ELLISON | 9555 |
| MS | 90707 |