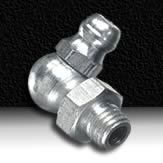 Products
For more information call:
1-800-588-8480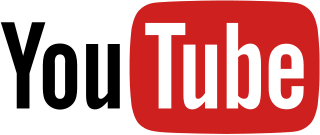 Taper Thread

Grease Fittings

Taper Thread Grease Fittings are used on cars, trucks and many types of industrial machinery. It is recommended that SAE-LT taper threads (Society of Automotive Engineers Lubrication Threads) be installed into straight holes with a 1/4''-28 UNF-3B straight-threaded hole. The included angle of the thread for a 1/4"-28 taper thread grease zerk is 60º. Taper thread grease fittings include a dirt-excluding ball check. Taper thread grease fittings are also referred to as taper thread zerk fittings, taper thread grease zerks, or a taper thread zerk.
Several sizes available in both Stainless Steel and Monel.


1/4"-28 TAPER THREAD GREASE FITTINGS * 1/4"-28 TAPER THREAD GREASE FITTINGS * 1/4"-28 TAPER THREAD GREASE FITTINGS

SAE Number
Grease Fitting Description

FIG

A

B

X

Alemite #

Lincoln #

1/4"-28 SAE STRAIGHT

1

35/64"

3/16"

5/16"

1641-B

5010

1/4"-28 SAE LONG THREAD

4

11/16"

23/64"

5/16"

1652-B

5013

1/4"-28 SAE MEDIUM LONG

4

31/32"

5/8"

5/16"

1680-B

5014

1/4"-28 SAE LONG

4

1-1/8"

25/32"

5/16"

1698-B

5017

1/4"-28 STRAIGHT VERY LONG

4

1-5/8"

1"

5/16"

3014-B

N/A

1/4"-28 SAE 45 DEGREE

2

27/32"

7/32"

3/8"

1637-B1

5210

1/4"-28 SAE 65 DEGREE

2

3/4"

7/32"

3/8"

N/A

5311

1/4"-28 65° LONG THREAD

2

13/16"

19/64"

3/8"

3010-B1

700396

1/4"-28 SAE 90 DEGREE

3

3/4"

7/32"

3/8"

1911-B1

5410