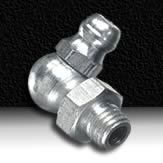 Products
For more information call:
1-800-588-8480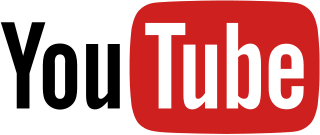 Air Vent Grease Fittings are used on differentials, transmissions, and gear boxes. Vent fittings allow air to escape and enter as the internal pressure increases or decreases. The cap on Air Vent Grease Fittings prevent water or dirt from entering. Vent fittings must be installed above normal level of lubricant to allow air to escape when pressure rises. Air Vent Grease Fittings are also referred to as Air Vent Zerk Fittings, Air Vent Lubrication Fittings, Air Vent Grease Zerks, or Atmospheric Vents.
OPENING PRESSURE NOTE: 1" of water = .03613 psi.


AIR VENT GREASE FITTINGS * AIR VENT GREASE FITTINGS * AIR VENT GREASE FITTINGS * AIR VENT GREASE FITTINGS
SAE Number
Description

FIG

Opening Pressure

A

B

Alemite #

Lincoln #

H-200-VENT
1/8" PTF VENT

13

N/A

.78

.28

301370

5698

H-200-300805
1/8" PTF VENT

13

Felt Filter

1.00

.19

300805

N/A

H-200-304810
1/8" PTF VENT

13

1-3" Water

1.00

.19

304810

N/A

K-324970
DRIVE VENT

13

6-12" Water

1.00

0.8

324970

N/A

H-200-131000-T
1/8" PTF VENT

13

12" Water Max.

1.00

.19

131000-T

N/A

H-200-327240
1/8" PTF VENT

13

1 to 1-1/2 psi

1.00

.19

327240

N/A

H-200-330766
1/8" PTF VENT

13

2-1/2 to 4 psi

1.00

.19

330766

N/A